NEW!! Aqua Burst Mask Series
Advanced ultra skin-fit water permeable mask, providing skin with the softest care. With highly concentrated essence that reaches the bottom of the skin. Effectively improves the skin condition!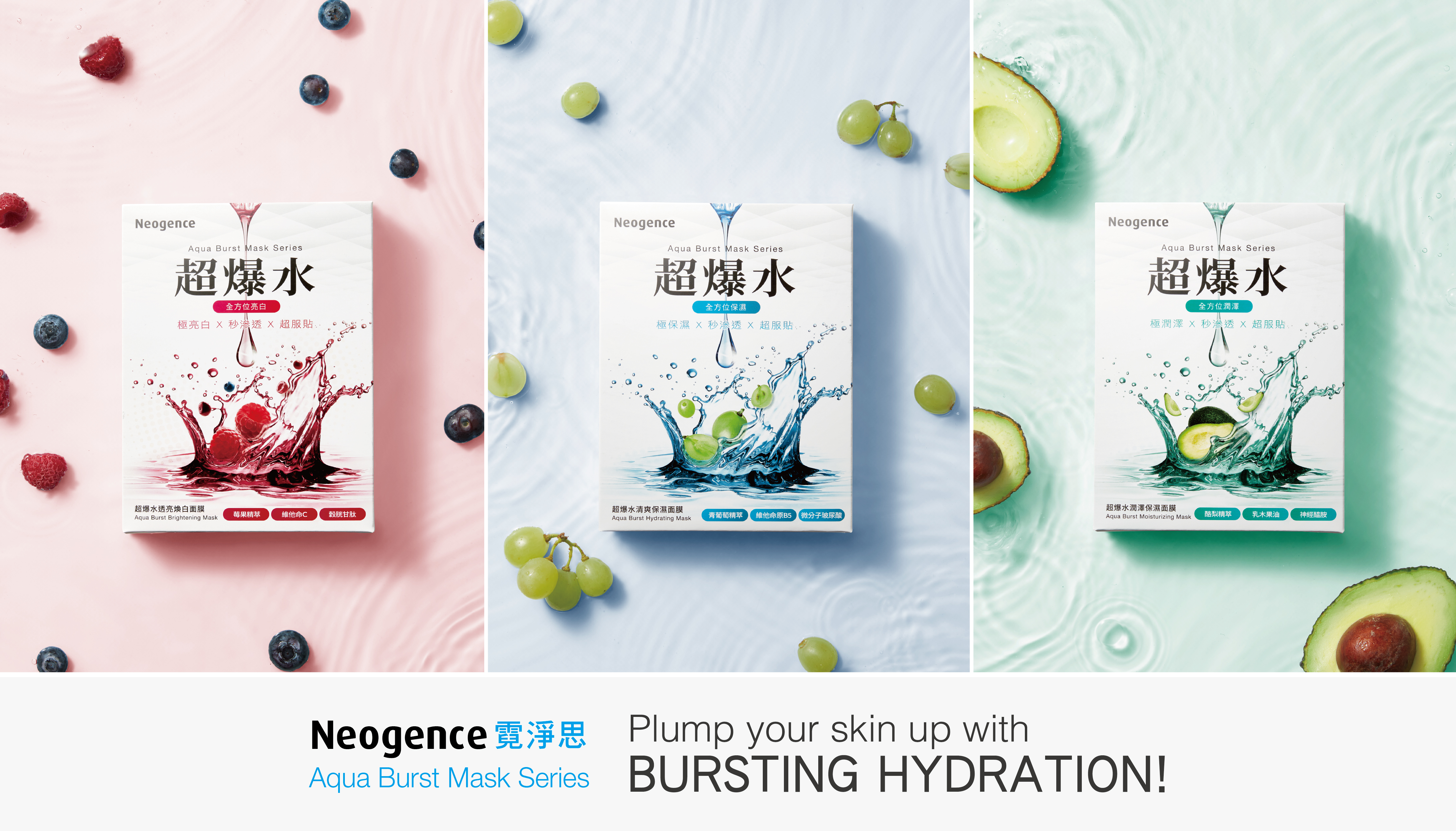 Aqua Burst Hydrating Mask
Provides refreshing hydration and rebuilds skin softness.
Repairs the discomfort caused by dryness, bringing back the  bouncy skin.
Keep the moisture all day long!
Aqua Burst Moisturizing Mask
South American Avocado Extracts
Infuses the skin with extreme moisturization and maintains smooth.
Deeply nourishes and plumps, retaining skin moisture for a long time.
Reinforces skin's barrier against external aggressors. Repairs the elasticity and stays resilient.
Aqua Burst Brightening Mask
Berries Extract from Brazil
Revitalizes the skin and regenerates the youthful energy.
Improves darkness and coarseness, glowing skin!
Deeply repels spots and dullness. Comprehensively brightens up the skin tone!
Ultra skin-fit water permeable mask
Austrian exclusive weaving technique, providing the skin with the most delicate care.
High concentration of 17X serum
Deeply penetrates the skin and enhances the hydration.
Environmental-friendly fiber
100% biodegradable fiber with EU ecolabel.